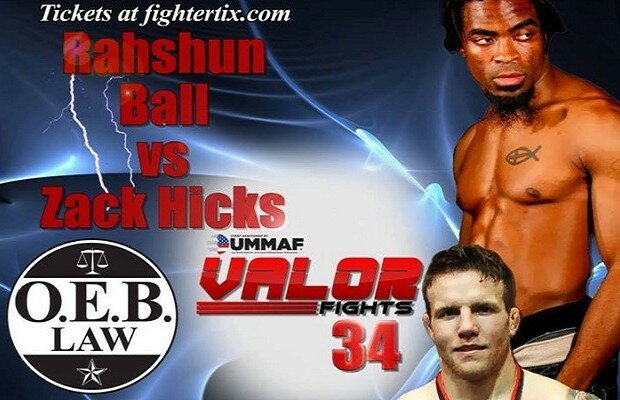 Watch Valor Fights 34 on FloCombat this weekend
Valor Fights 34 is set to go down this weekend, as the Tennessee promotion heads to the Hyder-Burks Pavilion on the campus of Tennessee Technological University in Cookeville. A 15-bout lineup is...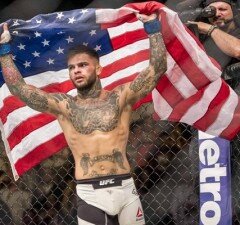 Cody Garbrandt jumps to No. 7 in latest UFC rankings
After his dominant first round knockout of Thomas Almeida at UFC Fight...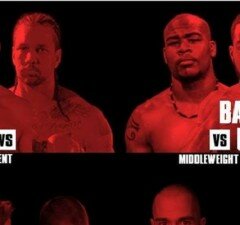 Dustin Long vs. Jesse Grun anchors deep Valor Fights 35 pro card
Valor Fights is set to continue their torrid pace, as Valor Fights...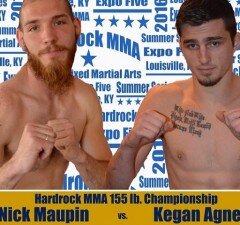 Loving vs. Crawford, three title bouts set for Hardrock MMA 80
Hardrock MMA 80 is set to go down next weekend at Expo...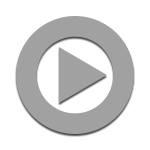 Cody Garbrandt looking to become a contender at UFC Fight Night 88
It's undoubtedly the biggest fight of the weekend, as Cody Garbrandt (8-0,...
Don't Miss
Results- Ohio Cage Combat 17

Lineup set for Ohio Cage Combat 17 in Toledo

Governor creates new Kentucky Boxing and Wrestling Commission

Two professional titles on the line at Valor Fights 33

Marissa Caldwell vs. Gina Begley targeted for Hardrock MMA 81

Bizzarro Promotions brings Bayfront Brawl to Erie, PA

Dom Steele shows huge heart outside of the UFC

Results – Valor 32

Product Review – Lactigo

Valor Fights 32 debut's on FloCombat tonight
Tomorrow Night From E-Town….

Hard Rock MMA -36 comes to you live from the National Guard Armory in Elizabethtown, KY Saturday night with a stacked fight card from top...

Read More

On The Road Again..

For the 3rd straight week I will load up and hit the road to cover a great Kentucky MMA show. This weekend it was a...

Read More

Wanna Go To The Show?

Enter to win a chance at 2 VIP tickets to Absolute Action MMA 15 this Saturday at the Midwest Sports Complex in Florence Kentucky. This marks...

Read More

A Letter From A Fan..

Sure Gruesome MMA had some bumps in the road Saturday night. What I often forget is what other people take from these shows. Today I...

Read More

Action…Absolute Action

Back to Florence we go for another stellar event brought to you by Absolute Action MMA. AAMMA-XV is set to be one of its kind....

Read More

Hard Rockin' This Weekend?

Two big shows on one big weekend. Join Hard Rock MMA at the Clinton County Fair Friday Night and then another great show kicking off...

Read More

"Provoked" Successful Despite A Night of Adversity

It was to be a night that would bring one of the biggest main event's to Kentucky. It ended by opening our eyes to some...

Read More

Father's Day Gift Idea's

     Need to take your Dad out for a great time? Take your pick!

Read More

Gruesome MMA 4 – Provoked Quick Results

The night started off with bad news. No internet service at Belfry High School hence no live blogging. The news got worse from there. Jamie...

Read More

Fight Day – Belfry Kentucky

Join Bluegrass MMA tonight in Belfry, KY as one of the biggest main events takes place right here in the Commonwealth.  Gruesome MMA 4 is...

Read More

The Build Up

I take what I do very serious. Fight week build up is no different. The week leading up to the show is when the fighters...

Read More

"Provoked" To Set Stage For Huge Main Event

Bluegrass MMA Live -Provoked featuring Jamie Varner 06/08 by BluegrassMMA Blog Talk Radio Listen to our chat with Jeremy Carper and Jamie Varner as they...

Read More

Cage Passion Fight Wear Joins Bluegrass MMA and Absolute Action in Charity Drive

http://www.cagepassion.com Cage Passion Fight Gear has jumped on board the charity drive that is ongoing between Absolute Action MMA and Bluegrass MMA. Vice President of...

Read More

Gruesome MMA Gets Sponsorship From Intimidation Clothing

Back to back announcements coming from Intimidation Clothing. It was announced late last night that Intimidation is throwing its support and sponsorship not only behind...

Read More

Intimidation Clothing Continues Support of Local Fighters – Multi Fight Deal Inked with Chris Bennett

Bluegrass MMA isn't just a place that will advertise anything. We support those that have an interest in the same things we do. That being...

Read More