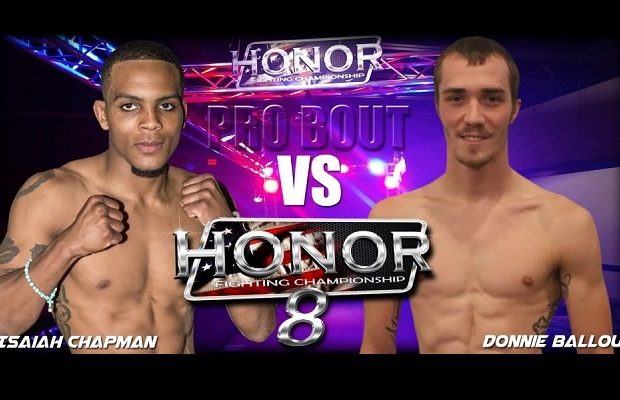 Isaiah Chapman vs. Donnie Ballou set for Honor FC 8
Honor Fighting Championship is just beginning to put together the lineup for its March 23 event, as Honor FC 8 will feature a bantamweight bout between Isaiah Chapman (7-3) and Donnie Ballou (4-1)....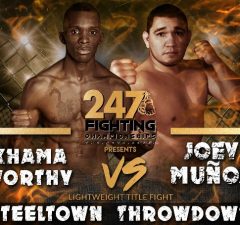 Khama Worthy vs. Joey Munoz headlines debut 247 Fighting Championships event
A new Pittsburgh area promotion is set to debut in March, but...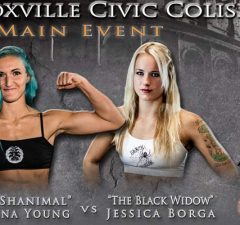 Lineup set for Valor FC 54 in Knoxville
Valor Fighting Challenge 54 heads to Knoxville this weekend, and the lineup...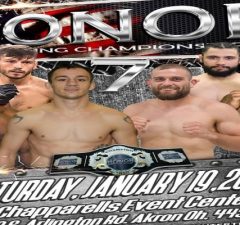 Honor Fighting Championship 7 lineup set
Honor Fighting Championship 7 goes down this weekend and the tentative lineup...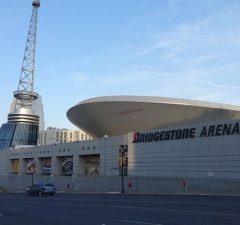 UFC returns to Nashville on March 23rd
The UFC is set to make its return to Nashville, as UFC...
B2 Fighting Series has scheduled 3 LIVE events in coming months

Tampa, FL, Jan. 17, 2019 (GLOBE NEWSWIRE) — via NEWMEDIAWIRE — B2Digital, Incorporated (OTCMKTS:BTDG) (the "Company") today announced that it has Scheduled 3 "B2 Fighting...

Read More

Number of sanctioned MMA events in Ohio Valley suffers steep drop-off in 2018

It's something we here at BluegrassMMA have certainly noticed: that there just aren't as many mixed martial arts events in our portion of the country...

Read More

2018 BluegrassMMA Award Winners

The 2018 BluegrassMMA Awards voting has wrapped, and the winners are in. This year, more than 38,000 votes were cast, setting a record and already...

Read More

Caraballo-Castillo 3, Miller-Cajigas set for WFC 99 at Hard Rock Rocksino

A total of four pro bouts are set for WFC 99, which takes place on Feb. 23 at the Hard Rock Rocksino in Northfield, Ohio...

Read More

Rob Walker defends flyweight title against Cole Ferrell at Hardrock MMA 105

Rob Walker (6-8) will defend his professional flyweight title for the first time next month, as he faces Cole Ferrell (7-0) at Hardrock MMA 105...

Read More

Recap – Pinnacle FC 18

The last Ohio Valley MMA event of the year took place over the weekend in Pittsburgh, as Pinnacle FC 18 featured 11 total bouts. The...

Read More

Results – Pinnacle FC 18

Pinnacle FC 18 is set to go down tonight at West View Banquet Hall in Pittsburgh, and 11 bouts are set for the event. Headlining...

Read More

Travis Davis feels no pressure ahead of title fight at Pinnacle FC 18

When Travis Davis (6-2) travels to Pittsburgh to face Josh Fremd (3-1) for the middleweight title at Pinnacle FC 18, it will be his first professional fight...

Read More

Lineup set for Pinnacle FC 18 with Khama Worthy vs. Tim Cho headliner

Pinnacle FC 18 is set to go down this weekend in Pittsburgh, and the lineup is now set for the event. Headlining the fight card...

Read More

Top 5 fighters to watch on the Pinnacle FC 18 amateur card

This weekend's Pinnacle FC 18 is anchored by four pro bouts, but if you've followed local MMA for any amount of time, you know that...

Read More