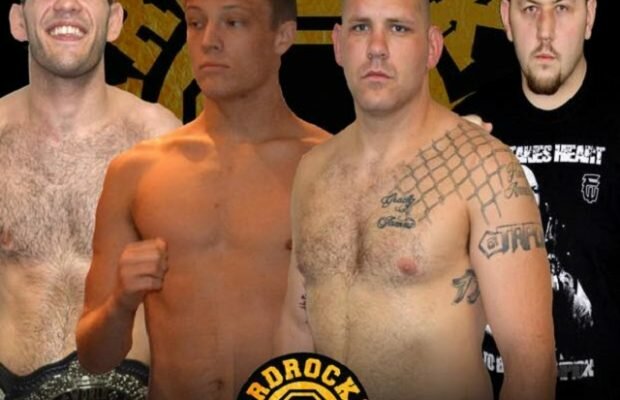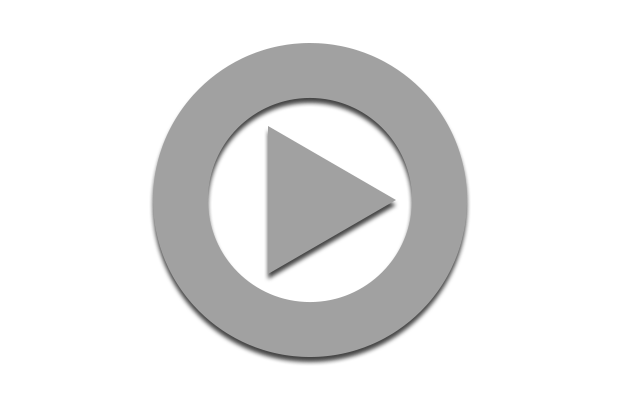 Watch Hardrock MMA 97 LIVE and FREE on BluegrassMMA
Hardrock MMA Hardrock MMA 97 goes down live tonight at the Heritage Hall in Lexington, Kentucky. You can watch Hardrock MMA 97 for free and live right here on BluegrassMMA.com courtesy of...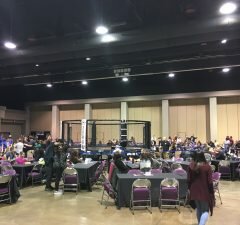 Results – Hardrock MMA 97: Mohammed vs. Beverly
Hardrock MMA 97 marks the promotion's return to Heritage Hall tonight in Lexington,...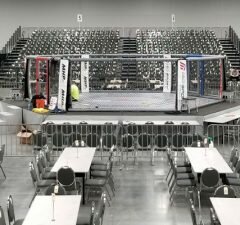 Results – Alliance MMA: Edwards vs. Smith
Alliance MMA invades the Arnold Class Festival tonight with it's inaugural event....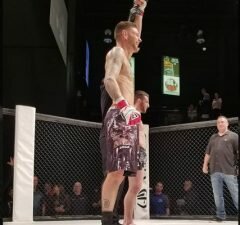 Donny Korbel picks up what could be his last amateur win
Donny Korbel (12-9) is no stranger to going into the late rounds....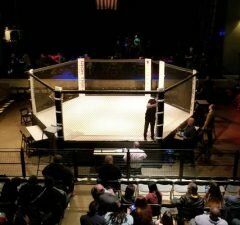 Results – Justified Defiance Fight Series 9
Tonight Justified Defiance Fight Series returns to Express Live! in downtown Columbus....
Don't Miss
Watch Hardrock MMA 97 LIVE and FREE on BluegrassMMA

Results – Hardrock MMA 97: Mohammed vs. Beverly

Results – Alliance MMA: Edwards vs. Smith

Donny Korbel picks up what could be his last amateur win

Results – Justified Defiance Fight Series 9

Headlining in Lexington is a dream come true for Jamal Mohammed at Hardrock MMA 97

Hardrock MMA 97 set for Heritage Hall with Jamal Mohammed vs. Ken Beverly headliner

Donny Korbel vs Devin Mazik headlines Justified Defiance Fight Series 9 Friday night

First two bouts set for New League Fights May 19th event in Toledo

Line-up set with 12 fights for the inaugural Alliance MMA event
Julian Lane defends welterweight title in rematch against Jeff Lentz at Ring of Combat 62

Julian Lane (12-8-1) will defend his welterweight title in a rematch against Jeff Lentz (11-7-1) at Ring of Combat 62 on March 2 in Atlantic...

Read More

Opportunity knocks: Shawn Rall takes last minute fight at LFA 33 this Friday on AXS TV (Updated)

Less than two weeks after picking up the second win of his mixed martial arts career, Shawn Rall (2-1) will travel to Texas this Friday...

Read More

Mark Cherico to be inducted into Pinnacle Fighting Championships Hall of Fame at Pinnacle FC 16

Mark Cherico is set to be the inaugural inductee into the Pinnacle Fighting Championships Hall of Fame, as "The Pride" will receive the honor at...

Read More

Results – Premier MMA Championship 6

The lineup is set for this tonight's Premier MMA Championship 6, as the event streams live on FloCombat from the Radisson Hotel in Covington, Kentucky...

Read More

Antonio Castillo Jr. vs. Branden Seyler title bout headlines Bayfront Brawl V (Updated)

Bayfront Brawl V is set to go down next month in Erie, Pennsylvania, and the event will be headlined by a professional bantamweight title bout...

Read More

Lineup set for Premier MMA Championship 6 on FloCombat

The lineup is set for this weekend's Premier MMA Championship 6, as the event streams live on FloCombat from the Radisson Hotel in Covington, Kentucky...

Read More

Looking to rebound Cody Gabelman has no plans to take his opponent for granted

Cody Gabelman (5-3) ran through the competition as an amateur, racking up an impressive twelve wins with one loss. The Cincinnati-native began his professional career...

Read More

Light heavyweight title bout set for Pinnacle FC 16

Pinnacle Fighting Championships recently announced its return for next month in the Pittsburgh area, as Pinnacle FC 16 is set to go down at the...

Read More

Three title bouts set for newly announced Honor Fighting Championship 3

Honor Fighting Championship 3 is set to go down on March 31 at Chapparell's Community Center in Akron, Ohio, and three title bouts are set...

Read More

Video: Watch amateur fighter Jesse Romans propose to his girlfriend

After going three long rounds with Ashley Hunt at Hardrock MMA 96 this past Saturday night in Shepherdsville, Kentucky, the exhausted Jesse Romans got down...

Read More

David Rankin and Jake Kools square off for title at Premier MMA Championship 6

Two of the top amateur featherweight fighters in the Ohio Valley will square off this weekend, as David Rankin (9-0) and Jake Kools (5-1) will...

Read More

Whether they like him or not, Jordan Zawahri wants people to remember his name

It takes a lot for a 3-0 fighter to capture the attention of the masses, but Jordan Zawahri (3-0) isn't just any amateur fighter. Zawahri...

Read More

Results – Hoosier Fight Club 36: Hufnagle vs. Robinson

Hoosier Fight Club returned to the Blue Chip Casino in Michigan City, Indiana for their first event of the year, HFC 36: Tyler Hufnagle vs....

Read More

Lance Lawrence to meet Zach Hicks at Valor Fights 48 for featherweight title

Undefeated Lance Lawrence (4-0) will take on Zach Hicks (4-1) at Valor Fights 48 for the promotion's professional featherweight title. The announcement came when Lawrence...

Read More

Ruben Warr gets the decision over BJ Ferguson to claim the featherweight title

  Ruben Warr (9-8) picked up a fifth straight win at Hardrock MMA 96. He went the distance with local fan favorite and Ultimate Fighter...

Read More