Recap – Hardrock MMA 77
It was just another night in the office for Hardrock MMA as they put on Hardrock MMA 77 event last night at the Paroquet Springs Conference Center in Shepherdsville. The familiar venue was standing room only by the time the fights started, and played host to 17 fights. It is hard to narrow just a few down to talk about, but we'll do our best in our full recap below.
Area 502 MMA runs the table
Phillip Perkins and his squad were center stage with six fighters on the card including two of the professional fights. The hometown favorites did not disappoint as they put on an excellent performance. Alex Hacker got the amateur fight of the night award for his win over undefeated Gavin Agnew. Dusty Stengel pocketed some extra money as the promotion rewarded him for his decision win over David Crowe. Lance Lawrence kept the hype train rolling as he finished Brian Kerr early in the first round for his first professional win. The team was impressive as where the droves of people that came to support them.
Mayes rolls on
Heavyweight phenom Dontale Mayes from Bronx Hill MMA stayed calm and collected as a spirited Harry Hunsucker threw everything he had at him. Hunsucker was relentless early and landed some good shots on Mayes. Mayes got his punches in when the opportunity arose and forced Hunsucker to verbally submit. Impressive in victory was Mayes but Hunsucker was impressive in defeat as well. The undefeated Mayes notches his first of what will probably be many professional wins.
Bikini Singlet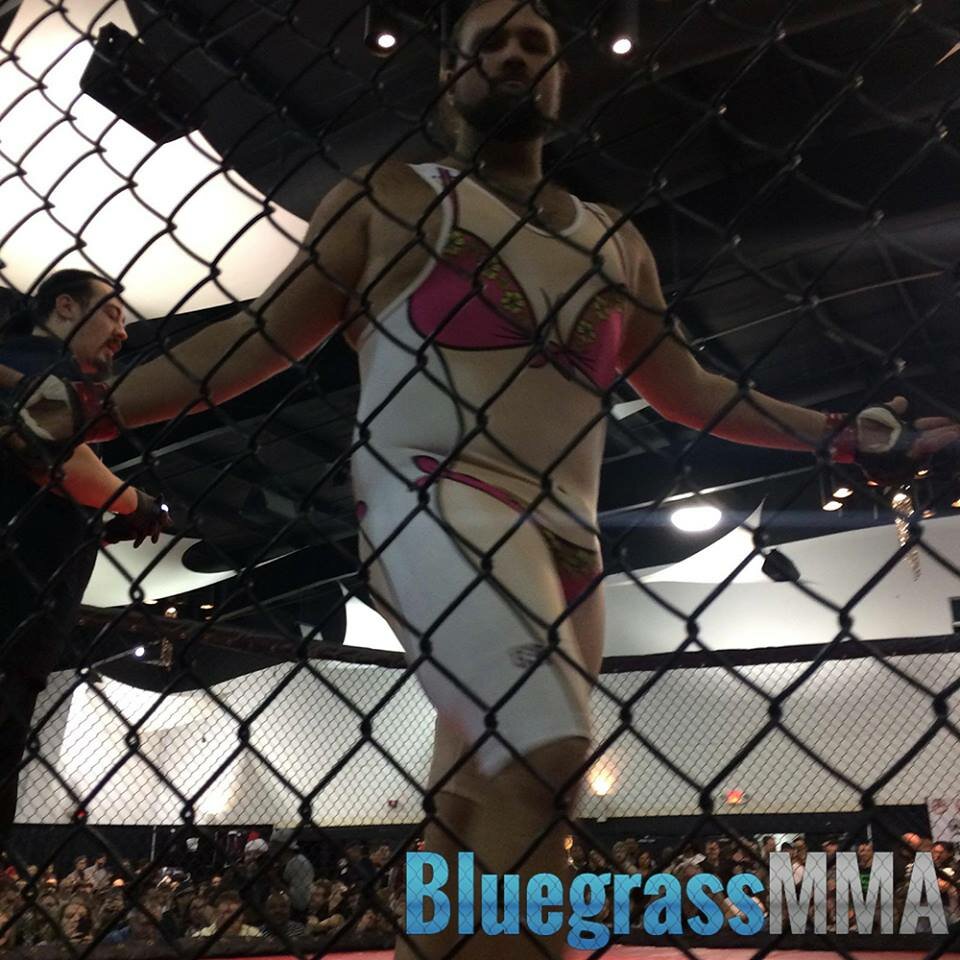 Yeah, that happened too.
Overall there were some impressive showings. Kraken Fight Team went 2-0 on the night with two submission wins. The gym from Maysville looked impressive as Jay Grooms and company had their fighters ready to go. Trea Wills looked like a monster at bantamweight as he moved to 2-0. Daniel Hunt from Reaction MMA scored his fourth win as an amateur with another slick submission. The future of Kentucky MMA looks bright as a young crop of athletes are on the rise.
Hardrock MMA 77 Performance Awards
Knockout of the Night – Randy Jones
Submission of the Night – Daniel Hunt
Fight of the Night – Dusty Stengel vs. David Crowe
For full results click here.