Adam Townsend readies for comeback later this month
It's Saturday, and we're still making fights! Adam Townsend () takes on Husein Kushagov at

🎟https://t.co/xF6mz6avkb pic.twitter.com/q8snVLoxFp

— ACB Fighting League ()
Ok let's be real. Did anyone believe Adam Townsend when he said he was going to retire? Does anyone really believe a fighter when they say that? Well if you were one of the people using the hashtag #notmyretirement, it might have actually worked.
Townsend will return to action on September 23rd at ACB 70. He will meet Husein Kushagov in a welterweight match. Townsend's last scheduled appearance for ACB didn't go quite as planned as he missed the mark on the scale and was left without a fight which in turn prompted his retirement.
Husein Kushagov is 6-3 and is 2-1 in his last three fights. All of his fights have been under the ACB banner. The Russian posted a decision win back in May and has three knockouts on his resume.
"Primetime" is riding a three fight winning streak. His last fight was a win over Marcus Edwards under the LFA banner back in February. He has been impressive thus far in his career posting a 17-4 record but has never been able to break through to achieve his earliest dreams of fighting in the UFC. That's a dream that he has put to bed moving forward.
Following the decision to retire, Townsend has thrown is name into the hat for public office. Adam is now a candidate for the Carter County Register of Deeds. He will be mounting a full campaign for office and has realized that it will be hard work and cost more than just blood sweat and tears.
When the fight offer was initially issued, he declined. The promotion made another run and Townsend realized that this was an opportunity to show he could use MMA to his advantage. The competitive fire is still there but what's even more evident is his work ethic.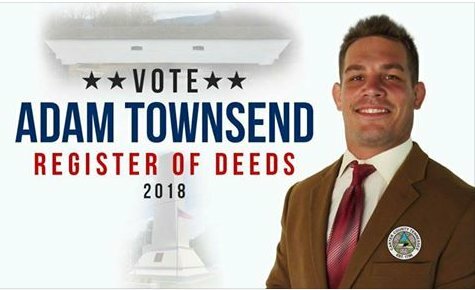 This campaign is going to be a chance to show everyone that I am willing to put in the hard work that the voters deserve. I can use this fight as means to raise money to help get my message out that I am qualified and willing to work for the people. It's not just about the money but it is a way for me to help further the goals I have set moving forward.
Townsend agreed to the fight and said he immediately went to the gym. He says he feels great and with roughly three weeks to go he looks forward to the opportunity to travel once again.
ACB 70 takes place on September 23rd at the Sheffield Arena in the UK.

← Previous Story Weekend Preview: Veteran Made Fight League and V3 Fights 62