Landwehr and Townsend snag wins abroad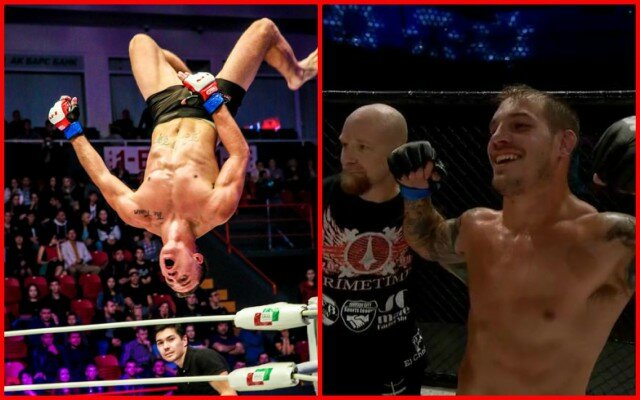 Nate Landwehr and Adam Townsend both picked up big wins outside of the country this weekend. The two former foes were in foreign lands and were able to secure finishes in their latest fights.
Nate "The Train" Landwehr (9-2) made his M-1 Global debut against Mikhail Korobkov (13-3-1) and was able to fend off the grappling of Korobkov through the first round and put him away with punches in the second. Korobkov was known to be a a standout in Sambo but was unable to capitalize when the fight hit the ground. Landwehr finished the fight with a knockout at 1:32 in the second round. The full fight from on the M-1 Challenge 83 from Kazan, Russia can be seen below.
Adam "Primetime: Townsend
(18-4) returned from a short lived retirement to try for the second time to make his ACB debut, this time in Sheffield, South Yorkshire, England. Townsend, motivated to use his earnings towards his current campaign, secured a finish in the third round of his fight against Husein Kushagov. The submission win also secured him a $5000 finish bonus, which should help nicely towards his goal of being elected Register of Deeds. Below you can watch Townsend's post fight interview with .